Retail
The LAPARKAN GROUP OF COMPANIES was founded in 1983. Laparkan initiated its first business in Toronto, Canada and later opened offices in the Caribbean. From a small shipping company then to one of the largest today, Laparkan also diversified by acquiring and creating business in the retail and manufacturing sectors.
William Fogarty Limited
Established in 1892, this is Guyana's largest Department Store, occupying an entire block in the Central business district of Georgetown. This store stocks a wide range of quality products and offers a variety of services all under one roof. These include a supermarket, restaurant, pharmacy, gift shops, clothing, home appliances and furnishing, computer, toys, luggage, shoes and more.
FOR MORE INFORMATION - fogartystore@inetguyana.net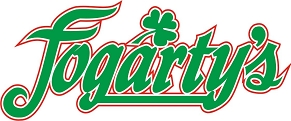 Laparkan Financial Services Limited
Laparkan Financial Services Limited (LFSL) is involved in retail financing, Money Transfer and Cambio Services. LFSL is the backbone to Fogarty's Department Stores's Hire Purchase Program, offering thousands of customer low interest loans for purchase of home appliances, furnishing and small machinery. The Company also provides payout facilities throughout Guyana for the Laparkan Money Transfer Service.
FOR MORE INFORMATION - lpkfinserv@inetguyana.net
Laparkan Office Equipment and Supplies Division
The Laparkan Office Equipment and Supplies Division provides a full range of office supplies and equipment to the domestic and business community. Its products include computer and computer supplies, office stationary, office furniture, computer servicing, Canon photocopy machines sales and service and software support. Laparkan is the authorized Canon dealership for Guyana. Its technicians are trained by Canon to ensure that latest techniques and knowledge of technology is maintained. Its customer base includes Government agencies, Ministries, Commercial Banks, Manufacturers and Private Companies.
FOR MORE INFORMATION - lpksoftware@inetguyana.net
Jim Bacchus Travel Service
Laparkan acquired controlling interest of the Jim Bacchus Travel Service in 1989. Jim Bacchus Travel Service was established in 1970 and has been one of the leaders in the industry for decades. Jim Bacchus offers prompt, efficient service along with competitive air-fares to destinations worldwide. Jim Bacchus has four locations throughout Guyana. Jim Bacchus is a fully accredited IATA Travel Agency.
FOR MORE INFORMATION - jimbacchus@inetguyana.net